Green Haven Estates, Okotoks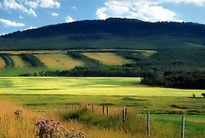 Designed with sustainability in mind Green Haven Estates is nestled atop an escarpment overlooking the Town of Okotoks with views of the majestic Rocky Mountains. Green Haven provides the openness and space of country living with all the ameneties of urban life that you have come to expect.
Click Here To Read More.
Westmount Estates, Okotoks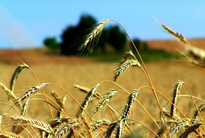 Westmount is nestled on the banks of the meandering Sheep River, a quick 15 minute drive south of Calgary, Okotoks is a beautiful Town built on a reverence for the past and a responsibility for the future.Enjoy ample parks & trails, sports and recreation, health care & wellness, schools, churches, arts & culture.
Click Here To Read More.
Cimarron Country Estates, Okotoks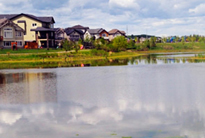 Whether you measure your time in generations at the kitchen table or the rising crayon marks on the door jam, Cimarron is a natural fit for your family lifestyle. Our community is a place where the young and young-at-heart meet and live together, in harmony with the picturesque and stunning backdrop of the Rocky Mountains and sweeping Prairies.
Click Here To Read More.